Spanning 96,400 square miles, the Great Lakes is the largest freshwater system in the world.  Now is the time to set sail with Viking Cruises on an expedition across these historic waterways.  Breathe in the misty air of Niagara Falls.  Admire the unparallelled beauty of the ruggest coast of the Canadian Maritimes.  Discover sea caves by kayak.  Gain insight into the unique features of remote wilderness islands.  Stroll the quaint, car-free streets of Mackinac Island.  There is so much to experience and discover in this area of the world.  Book today with just a $25 deposit, plus get reduced airfare!  Call Kims Kruises today at 330.877.7770, and let's get you on board!
Featured Cruises:
Great Lakes Collection – 15 days (Duluth to Toronto)
Duluth, Minnesota
Thunder Bay, Ontario, Canada
Lake Superior
Sault Sainte Marie, Michigan
Mackinac Island, Michigan
Door Peninsula, Wisconsin
Alpena, Michigan
Frazer Bay, Ontario, Canada
Killarney, Ontario, Canada
Parry Sound, Ontario, Canada
Windsor, Ontario, Canada
Niagara Falls, Ontario
Welland Canal, Canada
Toronto, Ontario, Canada
Canadian Discovery – 13 days (New York City to Toronto)
New York City, New York
Atlantic Ocean
Halifax, Nova Scotia, Canada
Prince Edward Island, Canada
Cap-aux-Meules, Quebec, Canada
Sept-Iles, Quebec, Canada
Saguenay, Quebec, Canada
Quebec City, Quebec, Canada
Trois-Rivieres, Quebec, Canada
Seaway Locks
Toronto, Ontario, Canada
Undiscovered Great Lakes – 8 days (Thunder Bay to Milwaukee)
Thunder Bay, Ontario, Canada
McGarvey Shoal, Ontario, Canada
Silver Islet, Ontario, Canada
Duluth, Minnesota
Soo Locks
Mackinac Island, Michigan
Milwaukee, Wisconsin
Call Kims Kruises at 330.877.7770 for more information today!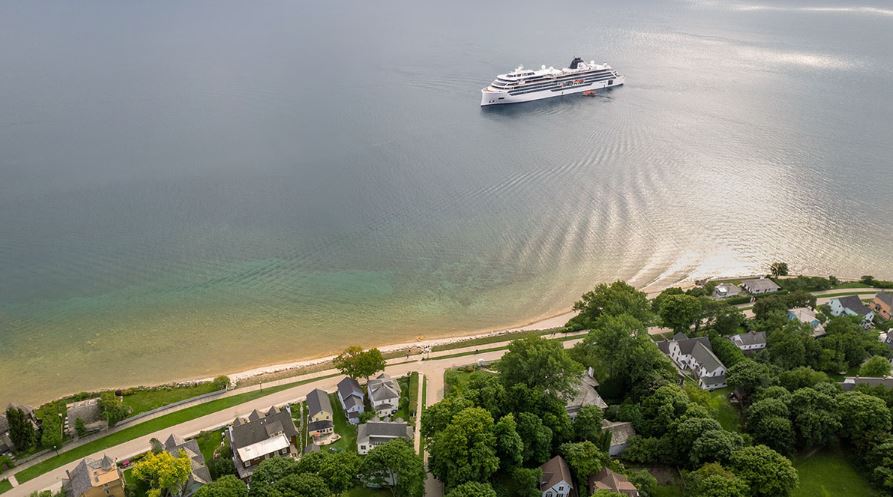 Image Courtesy: Viking Cruises
Contact us at 330-877-7770 for updates & information or to book your next cruise. Get a Quote to learn more!